Welcome to our practice in Bloomfield Hills!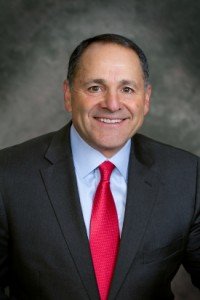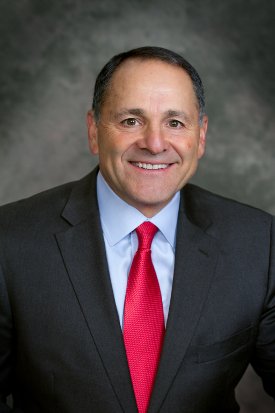 Welcome to our practice in Bloomfield Hills! Dr. Borio is committed to making a meaningful difference in your life with high quality dental care and compassionate patient service. Dr. Borio is one of Hour Magazine's Top Dentists, and was named one of the Top Dentists in America 2018 by Consumers' Research Council of America. By combining top quality professional dental care with a caring and compassionate outlook, Dr. Borio provides his patients with healthy, beautiful smiles that will serve them every day of their life.
Dr. Borio cares about the health and beauty of your smile. He understands that each of his patients is a unique individual with unique needs. At our practice, each service is individualized and personalized to meet your oral health and beauty related goals. A healthy, white, straight smile is a confident smile. We strive to make each patient comfortable with their teeth. The right smile can make all the difference, and having a healthy mouth is paramount to your enjoyment every day. Our dental services can help you lead a higher quality of life.
Why Choose Edward Borio, D.D.S. of Bloomfield Hills as Your Dentist?
Southeast MI residents can certainly choose from among many practices—some privately owned like our practice and others owned and run by corporations. Dr. Borio has made a life-long commitment to investing in ongoing training and education. In fact, his mastery of advanced dentistry is so well recognized that he is an instructor of the Kois Center for advanced dentistry.
Dr. Borio actively seeks new, yet well-tested technology and innovations that improve quality of care. He also seeks out the latest medical science for helping his patients support optimal systemic health through improved oral health. Dr. Borio doesn't just learn about the latest scientific evidence—he actually incorporates the latest scientific evidence in his practice!
Click Here to Read More About The Kois Center for Advanced Dentistry
If you want a dentist who insists on putting your agenda ahead of their own, we are the practice for you.
If you want a dentist who will comprehensively assess your condition so you have information you need to make choices in your own best interest, we are the practice for you.
If you want a dentist who will thoughtfully offer an array of sound options for your consideration, we are the practice for you.
If you want a dentist who will respect your choice for whatever reason you make that choice, we are the practice for you.
If you want a dentist who has thoughtfully and intentionally assembled a team of support staff to ensure that your visits are comfortable, your time is used wisely, and that you are treated with utmost respect, we are the practice for you.
We want to be your dentist! We work in collaboration with our patients in pursuit of results that simultaneously meet our clinical standards and address the lifestyle and financial issues of each person. We hope to serve you and look forward to providing you with our best dental care. Give us a call today—248-644-1955!

Click Here To Learn More
Dental Veneers
We are proud to offer
high quality porcelain veneers
to our patients. Our veneers can solve a myriad of dental related problems and imperfections. With our veneers you can reshape your teeth and get that beautiful, confident smile you've always wanted.
Implant Restorations
If you are missing teeth, a dental implant can get you your smile back. We offer state-of-the-art
dental implant restorations
for our patients near Bloomfield. If your implant needs restored, Dr. Borio has the expertise necessary to help.
Cosmetic Dentistry
Cosmetic dentistry
focuses on making your smile as beautiful as it can be. At our practice we offer cosmetic dentistry services tailored to meet all of your aesthetic smile goals including teeth whitening, bonding, Invisalign straightening and dental veneers.
General & Restorative
At our practice, we serve patients of any age and any background and work with them to provide cleanings and prevent future dental problems. General dentistry is preventative dentistry, and we hope you never experience a dental problem. But if your teeth have become damaged, discolored, lost, or decayed, we also offer
restorative dentistry treatment
that can help. We can fix serious dental problems with dental implants, crowns, composite fillings, and more.
Contact Our Office Today to Learn More About Our Excellent Care and Our Great Services Offered
To find out more or to schedule an appointment, contact us at our office. We look forward to working with you to achieve all of your smile goals, and to help you live a long, healthy life with the quality of tooth care that you deserve.