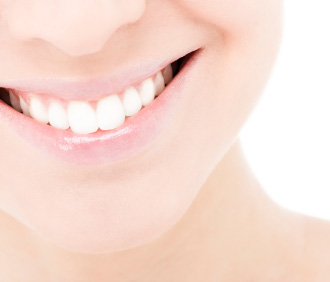 Opalescence Teeth Whitening Service in MI. One of the best ways to make a smile stand out is to brighten it. People with whiter smiles feel more confident in their day to day lives and in their social interactions. Our patients love our teeth whitening procedure because it is simple, fast, and effective.
Give your confidence a quick boost with whiter teeth. Our tooth bleaching procedure will give you a smile that impresses and shines. Now with Opalescence! Whitening we can whiten your teeth faster than ever.
Opalescence!
IN OFFICE WHITENING FOR FAST RESULTS:
Home whitening trays can be very effective, but they can also take a very long time before you get the results that you want. At our practice we offer Zoom! Whitening for patients who want whiter teeth without the wait. Zoom! is a fast-acting in-office treatment that can get your teeth several shades whiter in just one short visit to your dentist office. The entire procedure can be done in as little as an hour.
With Opalescence! we can whiten teeth up to four shades lighter in one appointment. If you have tooth discoloration and are looking for a great way to whiten teeth, Opalescence! is a fantastic tooth bleaching method.
The procedure for Opalescence! is simple:
Professional Teeth Whitening Treatment. Your dentist will cover your mouth and gums leaving only the teeth exposed.
When your teeth are ready, Dr. Borio or a member of his team will paint the peroxide treatment over your teeth and wait 15 minutes. This procedure can be repeated up to 4 times
You can walk out of the office with a brilliant smile that's up to eight shades lighter in only an hour.
If you've been waiting to whiten your teeth because you've been worried about how long the process will take, or at home whitening trays aren't for you, then Opalescence! may be the solution. Dr. Borio is proud to provide great whitening treatments to his patients. He wants them to enjoy the benefits of a beautiful, white, confident smile.
AT HOME WHITENING OPTIONS:
OPAL GO: Opal Go is a take home whitening option with a disposable tray that delivers a bleaching strip. They come packaged with 10 upper and lower trays and can be a simple "take home" option for quick and inexpensive whitening.
Bleach trays: We can take impressions or scan your upper and lower to have intimately fitting trays fabricated that will carry beach solution that you can place on your teeth up to twice a day for 45 minutes per application. This is a nice option because it allows you" touch up" your teeth periodically as you feel indicated.
Call Edward A. Borio, D.D.S., P.C. for a Great Teeth Whitening Treatment Today
To find out more about our whitening procedures and to schedule an appointment, contact our office today.