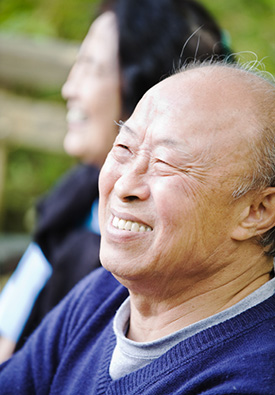 For patients who have lost many, or all their teeth, dentures can change lives. Dentures are replacement sets of teeth for patients who are missing a significant amount of their regular teeth. Dentures allow patients to enjoy activities like eating or speaking again.
BENEFITS OF DENTURE RESTORATIONS
Our dentures provide our patients with many benefits including:
Dentures allow patients to chew, speak and smile again.
Dentures look natural.
Dentures provide a stable and healthy bite for patients without teeth.
Dentures allow patients to enjoy the quality of life they had before their tooth loss.
Dentures are personally tailored to fit in your mouth and replicate your teeth.
At our office we offer traditional dentures and partial dentures.
Traditional dentures are a great option for patients who are missing all their teeth. Our dentures are very high quality and are specifically crafted for each patient for a perfect fit. If you have implant supported dentures and need your implants restored, Dr. Borio can restore your implants so that your dentures can be better secured in your mouth.
Partial dentures are offered for patients who are missing some, but not all their teeth. Partial dentures can help bridge the gap that your missing teeth left and give you a way to smile fully again and enjoy the activities you used to love.
Dr. Borio is highly trained and experienced in installing dentures. He cares for his patients and wants to provide for all their tooth related needs so that they can enjoy a happier, higher quality of life and oral health.
RESTORE YOUR FULL SMILE AND GET BACK TO YOUR REGULAR LIFE WITH DENTURES
To find out more about our dentures and whether dentures are right for you, contact us at our office today to set up an appointment.