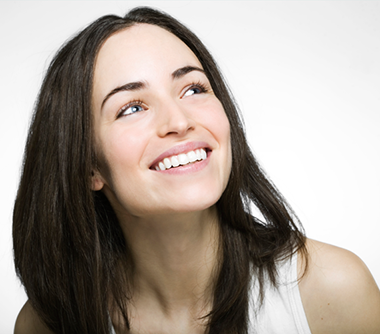 Do you wish you had a lovely smile but are leery of wearing traditional braces?
You have probably heard that traditional braces have a variety of negatives: they hurt when they're put on, the metal brackets and wires cut and scar your soft tissues, getting them tightened regularly is also painful, and they don't look very attractive. It also seems like they take an awfully long time to straighten teeth.
There is another option that Dr. Borio offers his friends and neighbors in Bloomfield Hills. It's called Invisalign clear braces and it has so much going for it!
Invisalign clear braces use a system of tray aligners that gradually, consistently straighten teeth. At your first appointment, Dr. Borio will partner with you to see if you are a good candidate for Invisalign clear braces. Because Invisalign clear braces have been created for older teens and adults who have had their adult teeth grown in.
Advantages of Invisalign Clear Braces
Here are just some of the advantages you can expect when you straighten teeth with Invisalign clear aligners:
Invisalign clear braces usually take less time to straighten teeth than traditional metal braces.
Invisalign aligner trays are made from a clear plastic, so there is no metal to cut or scar your soft tissues.
Invisalign clear aligners are far more attractive than metal braces, basically because they are practically invisible! You can feel confident about having your photo taken and happy to laugh and smile without worry.
Because the Invisalign clear braces use a gradual, consistent pressure system to straighten teeth, there is no jarring like that experienced on wire tightening day for metal braces wearers.
When you visit us, we will give you several pairs of trays, so you won't need to come and visit us as often. This saves you time.
Contact Our Office to Start Straightening Your Teeth Today
If you are looking for a comfortable, attractive, time-saving braces option to straighten teeth, consider Invisalign clear braces. Dr. Borio and his caring, well-trained team are committed to giving you the smile of your dreams.