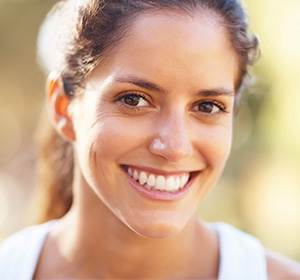 A dental veneer is a thin piece of material that can reshape your teeth and get you the smile you've always wanted. Veneers can be placed over your regular teeth and fix several imperfections in your smile.
Our dental veneers can fix gaps and make your teeth look more even without braces. They can fix discolorations and even brighten your smile. If your lack of confidence in your current smile is the reason you haven't been smiling, our dental veneers can give you the confident, beautiful smile you've always wanted.
You can use veneers to design the look of your smile. Our veneers are made from a high-quality porcelain that looks completely natural and translucent just like your regular teeth. People you meet won't be able to tell you're wearing veneers. A porcelain veneer can be cared for just like your regular tooth. Simply floss and brush to keep your beautiful new smile healthy.
In addition to this, you can get your porcelain veneer in a shade to match your other teeth, or you can get them brighter to whiten your entire smile. Dental veneers are durable and long lasting, so you can have your beautiful new smile for years to come.
THE VENEERS PROCEDURE
The procedure for veneers for teeth is simple: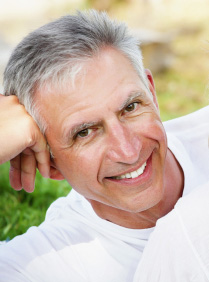 After you've discussed your smile goals with Dr. Borio, he will consult with you to determine how many veneers you'll need to make that goal a reality. When you and Dr. Borio have a plan personally tailored for you and your teeth he will set up the appointments.
When the molds have been taken and your teeth have been prepped for the veneers, Dr. Borio will place temporary veneers over your prepped teeth until your beautiful, perfectly individualized permanent veneers are created.
After the permanent veneers are placed and your appointments have finished, you will be able to enjoy a confident, beautiful celebrity smile.
Dr. Borio knows how much a beautiful smile can impact your life. He looks forward to helping you get the smile you've always wanted with beautiful, natural-looking, dental veneers.
LEARN MORE ABOUT VENEERS TODAY BY CALLING OUR OFFICE
To find out more or to set up an appointment for dental veneers, contact our office.