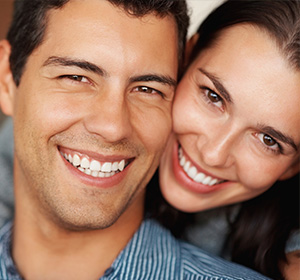 A beautiful smile can give you confidence. It can positively influence how you act in social situations and impact how often you smile and laugh. A beautiful smile can give you a happier, healthier life. If you want a beautiful smile, we have a cosmetic dentistry service that can help.
COSMETIC DENTISTRY SERVICES WE OFFER
Dr. Borio offers a wide range of cosmetic dentistry services including:
TEETH WHITENING |Teeth whitening is one of the most popular cosmetic dentistry services. The first step in getting a more confident smile is to brighten it. At our practice, Dr. Borio can whiten your teeth and give you the bright, stunning smile you've always wanted.
BONDING | Bonding is an excellent affordable way to fix your chipped or damaged teeth. Using a special dental putty, your dentist can replace the piece of tooth you've lost. Our bonding is perfectly molded and perfectly fill the chips or damage done to your teeth for a fuller, more beautiful smile.
INVISALIGN CLEAR ALIGNERS | If you've let your teeth remain crooked because you don't like the thought of metal braces, we have the solution for you. Invisalign clear braces are made from a plastic that blends in perfectly with your teeth. You can get beautiful, straight teeth without anyone knowing you're wearing braces. Invisalign clear braces are removable for your convenience. You won't have to give up any foods to get the straight teeth you've always wanted.
VENEERS |Veneers are a versatile cosmetic dentistry medium that can fix a variety of different cosmetic imperfections. Using veneers, you can design your own smile and get the celebrity grin you've always wanted. Our veneers are made from a high quality, beautiful porcelain to perfectly mimic your natural teeth.
YOUR BEAUTIFUL SMILE IS JUST A CALL AWAY
At our practice, we want to make your teeth look as beautiful as they feel. Call our office today to set up a dental appointment.